Mods by robot256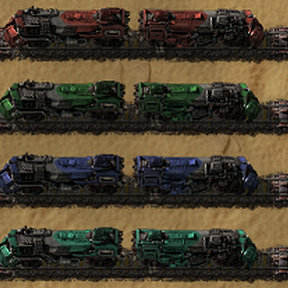 Replaces bidirectional trains with ones twice as powerful, to simulate real locomotives driving backwards.
27 days ago
0.17 - 0.18
7246
Utilities used in many of my mods bundled into one package.
28 days ago
0.17 - 0.18
2927

Toggles auto-firing of artillery wagons when a circuit signal is received at a train stop.
28 days ago
0.17 - 0.18
416