ERM_Zerg
Add Zergs to factorio as biters.
This mod is created as an educational demo for Enemy Race Manager
Discord: https://discord.gg/BwWXygyEyQ
Licenses
Lua code files are licensed under MIT.
However, Starcraft graphic and sound assets are properties of Blizzard Entertainment Inc. They are used for educational purposes. The original game is now free to play.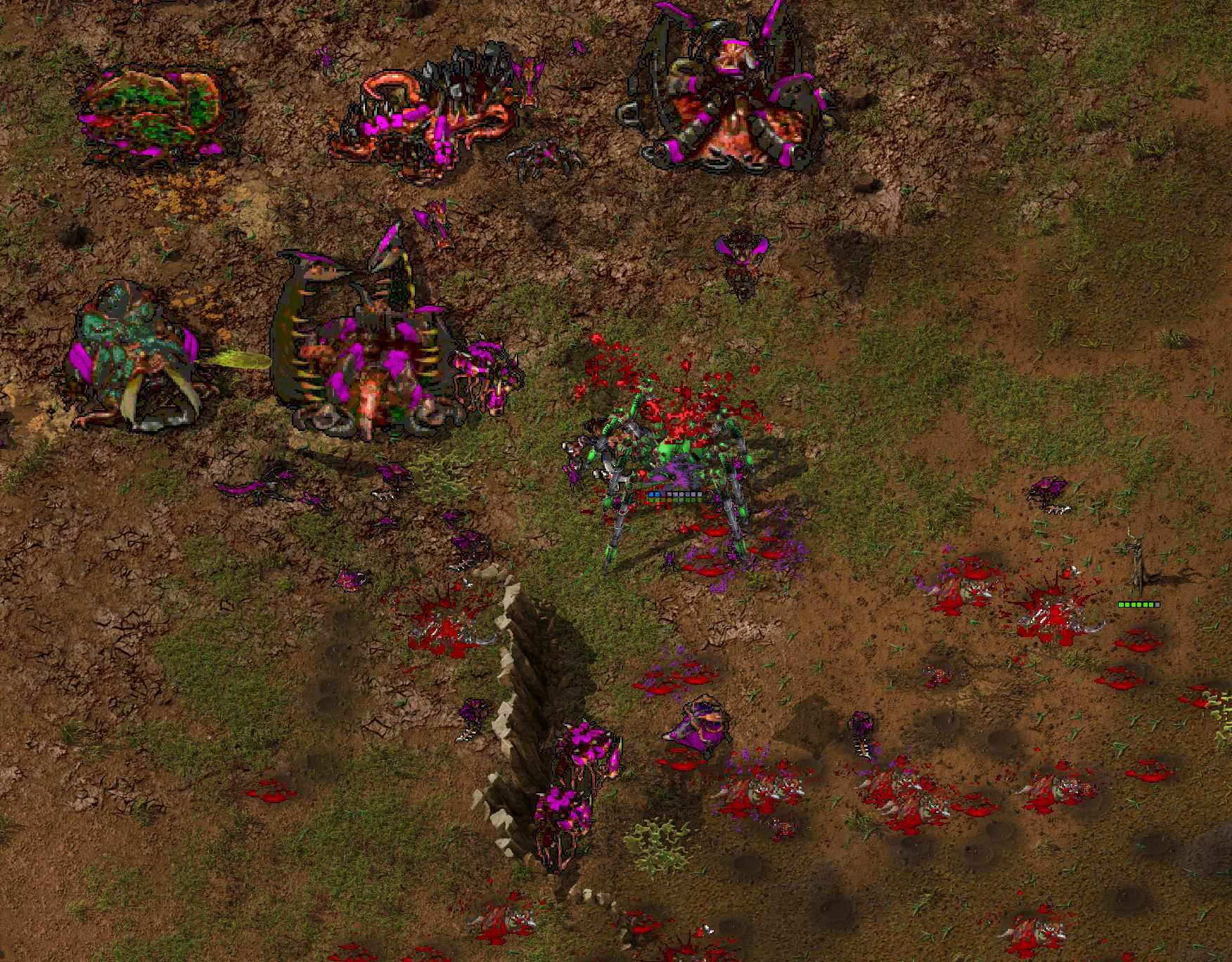 Requirement
Enemy Race Manager >= 1.7
Factorio Standard Library >= 1.4.6
Factorio Base >= 1.1
Features
All unit has same base health point as original Starcraft, Some units have unique health multiplier to balance bullet damage.
Weak to electric, laser and cold (-5%)
Tier 1 Units
Zergling
- Health 35 - 1785
- melee damage 5-50

Hydralisk
- Health 80 - 2580
- range damage 10-60

Mutalisk
- Health 120 - 2745
- range damage 10-60

Tier 2 Units
Overlord
- Health 200 - 3950
- Drops ling / hydra / infested

Lurker AOE 2
- Health 125 - 4031
- range damage 20 - 75

Infested AOE 3
- Health 60 - 2310
- AEO damage: 30 - 100

Guardian
- Health 150 - 3431
- range damage 20 - 100

Devourer
- Health 250 - 4937
- range damage 25 - 85
- slow on hit

Drone
- Health 40 - 2040
- Kill itself to spawns spore colony or nyduspit

Tier 3 Units
Queen AOE 5
- Health 120 - 2370
- range damage 25 - 50
- Slow targets

Defiler AOE 5
- Health 80 - 2080
- range damage 20 - 80

Ultralisk AOE 3
- Health 400 - 10400
- AOE melee damage 50 - 150

Physical resistance: 95
Weak elemental resistance: 85
Elemental resistance: 90