No longer maintained.
Do with the mod and the sourcecode whatever you want. Go nuts.
Description
Adds a new HUD Combinator, which will display every signals passed to it through a player HUD
The HUD combinator is useful for debugging complex circuit networks, production and storage monitoring and other circuit shenanigans. It can be named using rich text.
The HUD Combinator is unlocked through the Circuit network research.
---
Features
Will display any signal provided to the HUD Combinator to the players (works with either green or red signal)
HUD Combinators can be named to categorize different signals
Show/hide signals using the "Hide HUD Combinator" signal (demo)
---
Demos
Check out this short demo of the mod (youtube link):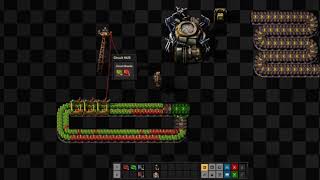 ---
Use cases
Storage monitoring
Robotics network
Production flow
Alerts
Debugging circuit networks
... and probably much more - feel free to send me your creations and usages
---
Please note: This is my first factorio mod in it's very early stages.
If you enjoy the mod, please feel free to reach out in the discussion page or follow my development notes on this notion page.