Home | Devilwarriors Mods | Fire Extinguisher
Tired of accidentally burning the only forest that buffer your factory pollution from those nasty bitter. Fear no more, the fire extinguisher is here for you.
Video demo: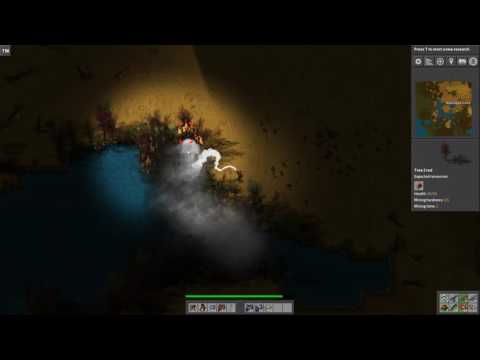 Forum post : https://forums.factorio.com/viewtopic.php?f=97&t=28097
---
I'M CURRENTLY WAITING FOR THE DEVS TO FIX THIS BUG BEFORE I ADD MORE FEATURE TO THIS MOD...
The mod still work fine thought, you just have to think of it as a high tech permanent tree fireproofing solution that only stick if the tree is a little hot first :P
You can also check my chainsaw mod if you need a way to stop a forest fire. You just cut a line in the forest in front of the fire like in real life.
---
Version history
Version 1.1.1 (november 28, 2020) : Updated to work with 1.1.1
Version 0.18.0 (june 21, 2020) : Updated to work with 0.18
Version 0.17.0 (-?-) : Updated to work with 0.17
Version 0.16.0 (december 13, 2017) : Updated to work with 0.16
Version 0.15.0 (april 24, 2017) : Updated to work with 0.15.1
Version 0. (july 10, 2016) : Added white smoke that flow in the wind, removed shadow and ground texture, doubled the amount of particle.
Version 0.1.3 (july 3, 2016) : Added entity name check on "on_trigger_created_entity" to prevent conflict with other mod.
Version 0.1.2 (july 2, 2016) : Initial release.