[OS] Speed Train
Getting Started
This mod adds faster trains to the game. Those trains must be unlocked with a own tech and are definitly more expensive than the vanilla train.
There is a own train fuel which makes them even more powerful.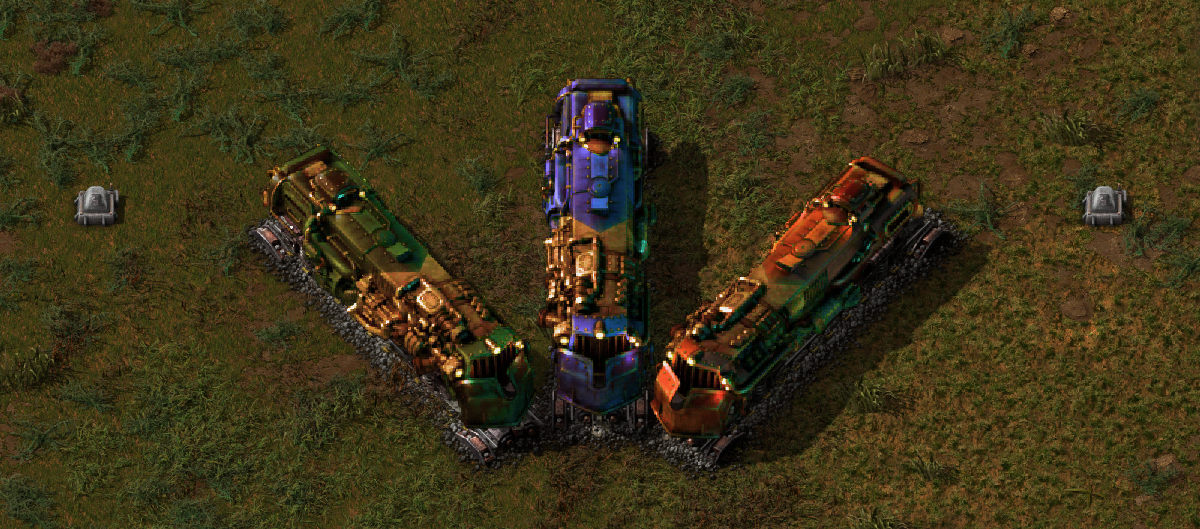 Dependencys
Right now there are no dependencys.
Installing
Download the mod via the mod portal:
simply place it in your mods directory.
For more information, see Installing Mods on the Factorio wiki.
If you have downloaded the source archive (GitLab):
copy the mod directory into your factorio mods directory
rename the mod directory to OS-Speed-Train_versionnumber, where versionnumber is the version of the mod that you've downloaded (e.g., 0.5.0)
Built With
Contributing
Visit the GitLab Repo for further informations.
Authors
License
This project is licensed under the CC BY-NC-ND 4.0 - see the LICENSE for details
Acknowledgments
Change the color of the train for a beautiful metal effect
Changelog
[0.5.0] 27.04.2019
Added:
- Thumbnail
Changed:
- All graphics
Removed:
- German translation - which will be added with 0.5.1
[0.4.0] 17.04.2019
Added:
- Version 0.17 support
Changed:
- Train graphics for a more unique and natural look
- Train icon for copyright reasons
[0.3.0] 11.01.2019
Added:
- A speed cargo train which has a higher volume for better and faster transport of materials
Changed:
- Technology and receipt cost
[0.2.0] 10.01.2019
Added:
- A train fuel for slower acceleration and higher max speed
- Technology research for the train fuel
Changed:
- Train model to a recoloured version of angelsaddons-smeltingtrain_0.1.2
- Train icon to a recoloured version of angelsaddons-smeltingtrain_0.1.2
[0.1.0] 10.01.2019
Added:
- A speed train which accelerates and breaks faster as normal trains and can reach a higher max speed
- A technology which needs to be researched first (flux compensator)
- A fairly expensive receipt for a twice as fast train
- German and English translation